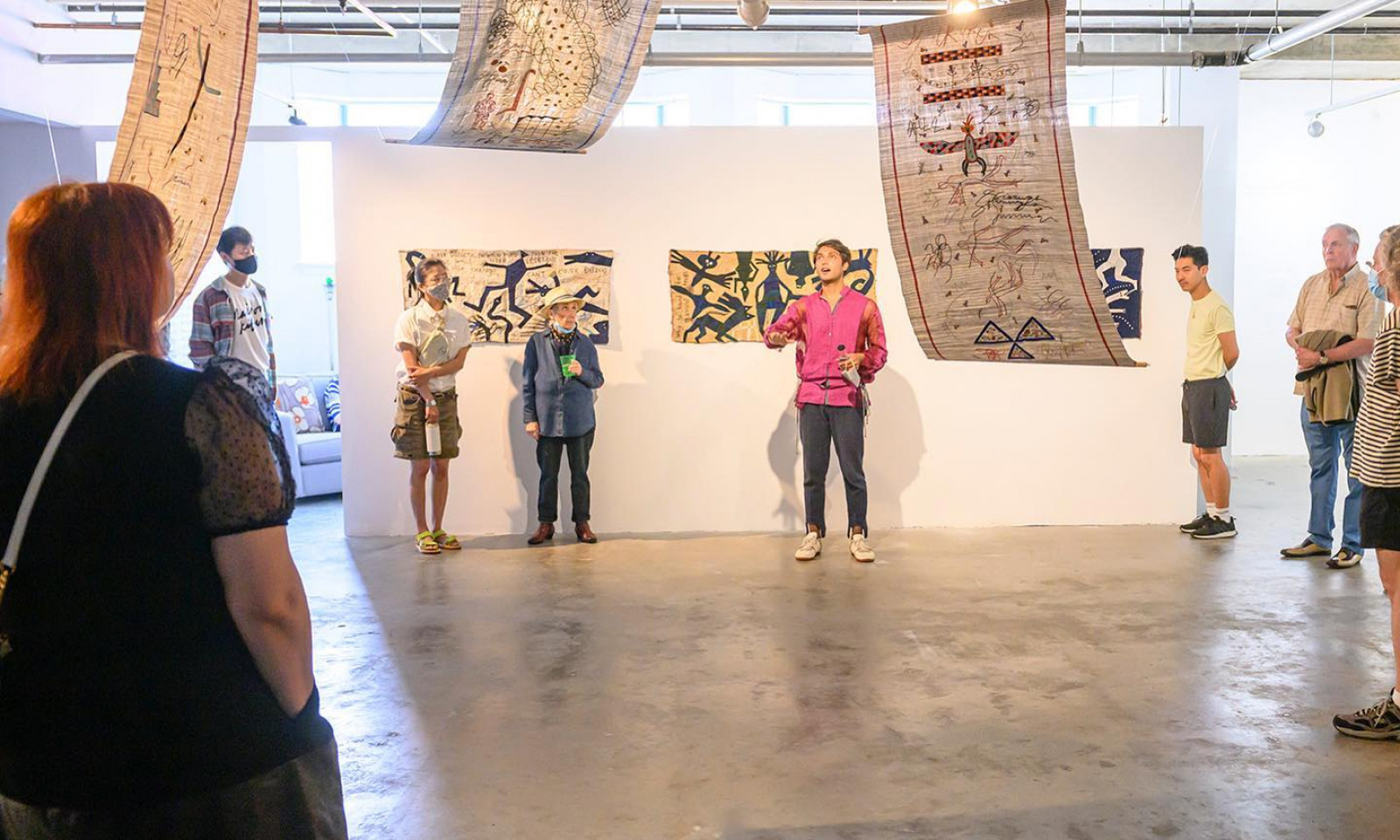 Featuring nearly 20 artists from around the world, Vanishing Act is a survey of queer artistic practices from the Global South – South Asia, Africa, the Middle East and their diasporas.
Adwait Singh's curation asks viewers to "behold the hulking vessel of modernity, where the only hope for a future is a ghostly one, the only inheritance a poisoned gift." Singh and Holman ask us to face our own Frankensteins, in a manner that queers have long been wont, haunted as we are by spectral toxicities.
Curated by Adwait Singh, the exhibition runs from 18 June – 8 July 2022.
Related Artist