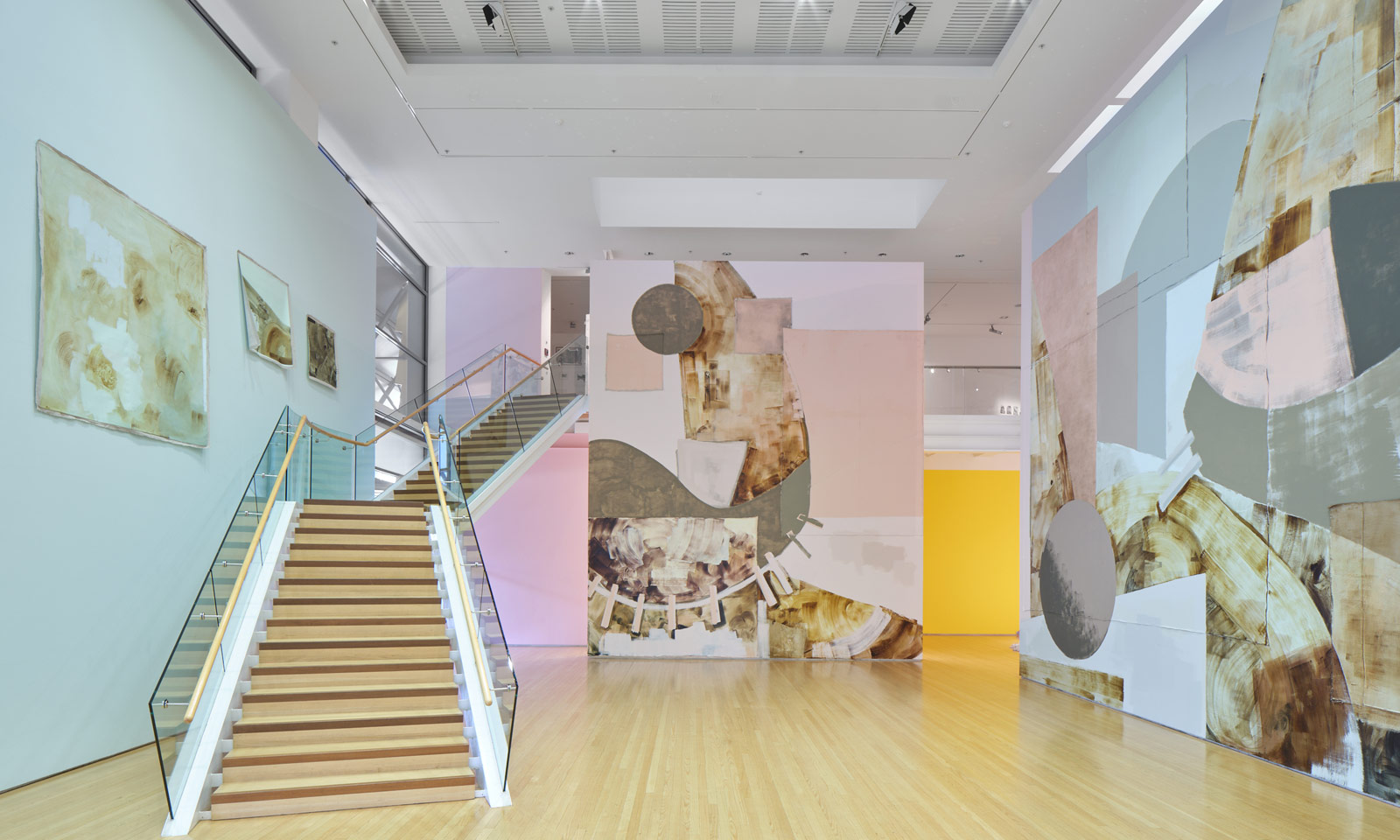 Lucinda Bennett reviews Christina Pataialii's monumental installation Proximity and Distance at the Tauranga Art Gallery for Art Forum magazine.
"Compositionally, the two main walls functioned as smaller works that had been scaled up, with none of the artist's usual level of detail lost but with layers of texture and painterly effects that couldn't be achieved on a normal-size canvas—effects both figurative and structural.
At this scale, a gray orb placed high immediately becomes a moon, and brushstrokes extend as far as an arm could possibly take them, so that the language of paint melds with that of architecture...."