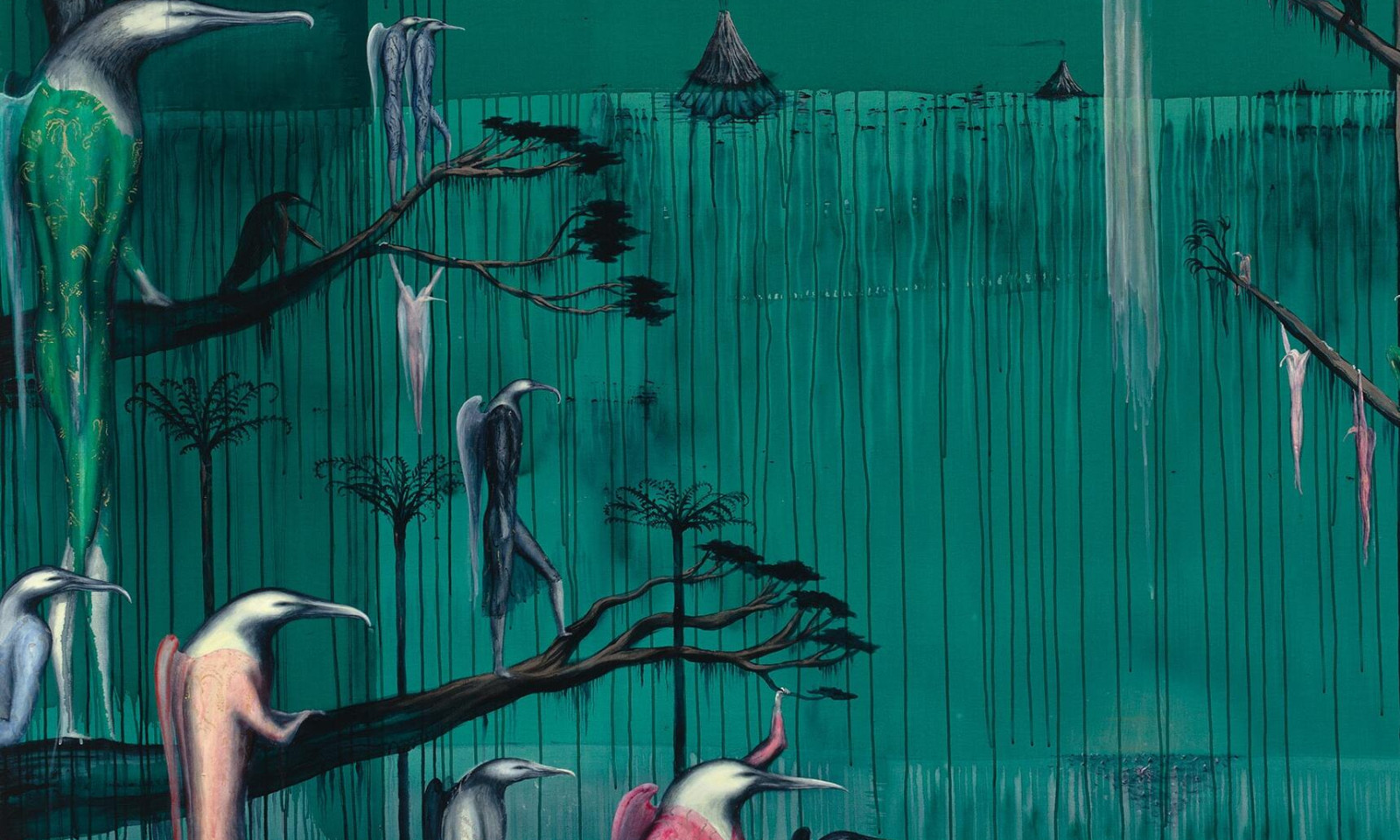 We are excited to announce a very special tribute to the longtime gallery artist, the late Bill Hammond.
The Lyttelton Arts Factory (LAF) is a venue supporting local creatives and was a place very close to Bill's heart. The kaupapa of the LAF is supporting all facets of the arts - visual arts, performance, music, drama and educating and supporting creatives in the Lyttelton community.
As part of the 2023 Lyttelton Arts Festival the LAF will host a one-off fundraising event on Thursday 6 July the focus of which will be a selection of Bill's most iconic works being projected on to the building including Traffic Cop Bay, All Along the Heaphy Highway, Radio On and Watching for Buller. 2 in homage to Bill Hammond.
The event will start with pre show bubbly and the music of Jess Shanks of the Eastern.
At 7:30pm there will be a viewing of the film Flightless: Bill Hammonds Cure for Being a Kiwi an intriguing blend of drama and documentary. The film tells the story of Kevin McManus (Ian Hughes) who is overwhelmed by a Hammond painting.
The film viewing will be followed by the auction of a Bill Hammond Lithograph from the Singer Songwriter series, donated by Jane McBride.
Tickets to this event can be purchased here.
All proceeds from the evening will go towards creating a large outdoor reproduction of one of Bill's best known paintings, to be hung on the Oxford Street frontage of the LAF as a tribute to one of Lyttelton's favourite adopted sons.
Related Artist