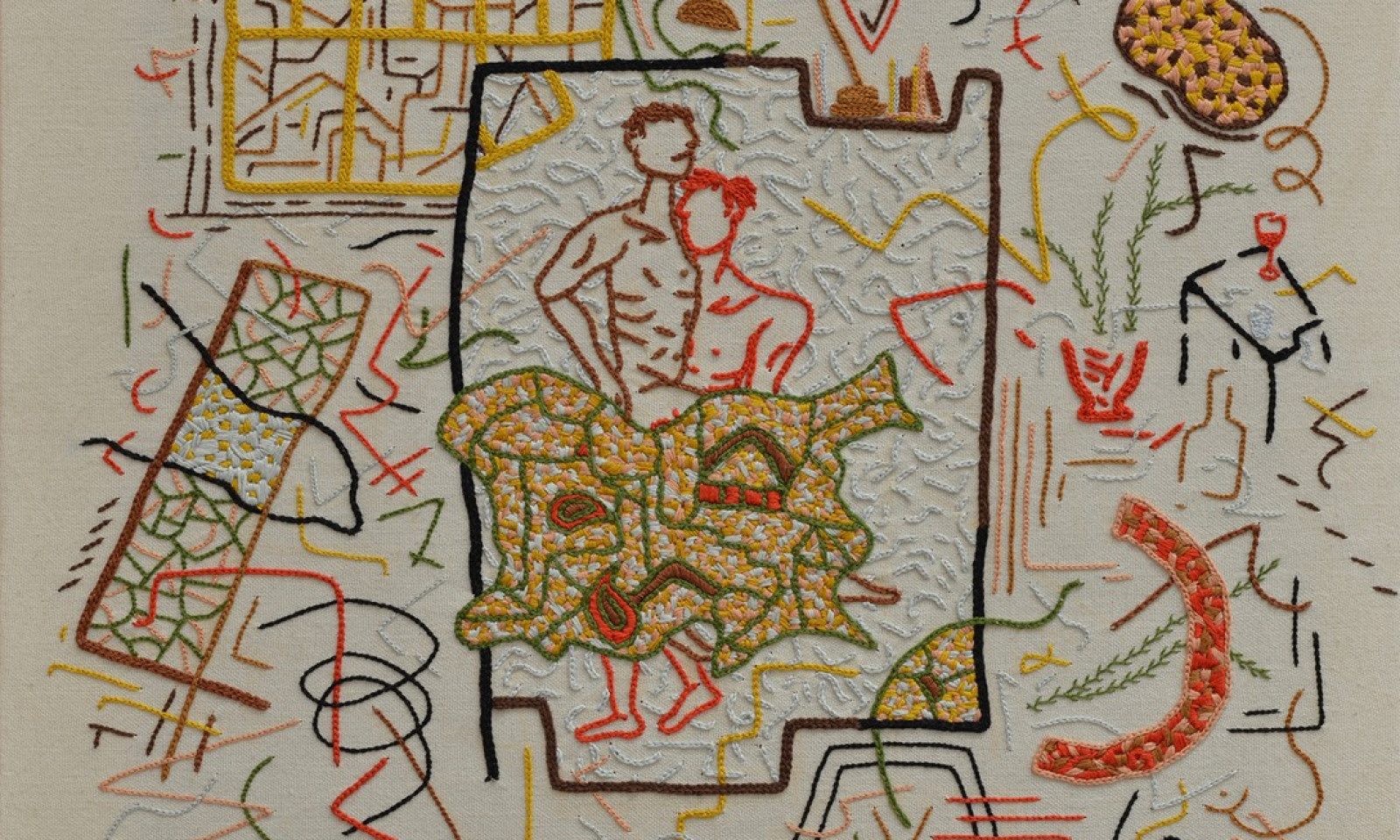 For History reserves but a few lines for you, Areez Katki presents a series of textile works which build upon the artist's ongoing enquiries into craft traditions, sites of queer intimacy and the complexities of migratory experience.
This exhibition includes works produced and exhibited over the past three years, alongside a suite of new embroidered handkerchiefs. Together, Katki's works gesture towards the narrative potential of textile practice—drawing from autobiographical episodes and Parsi needlecraft traditions—as well as to a reconsideration of feminised forms of labour within the domestic sphere.
The exhibition runs at Enjoy Contemporary Art Space from 19 February – 3 April 2021.
Find out more.
Related Artist