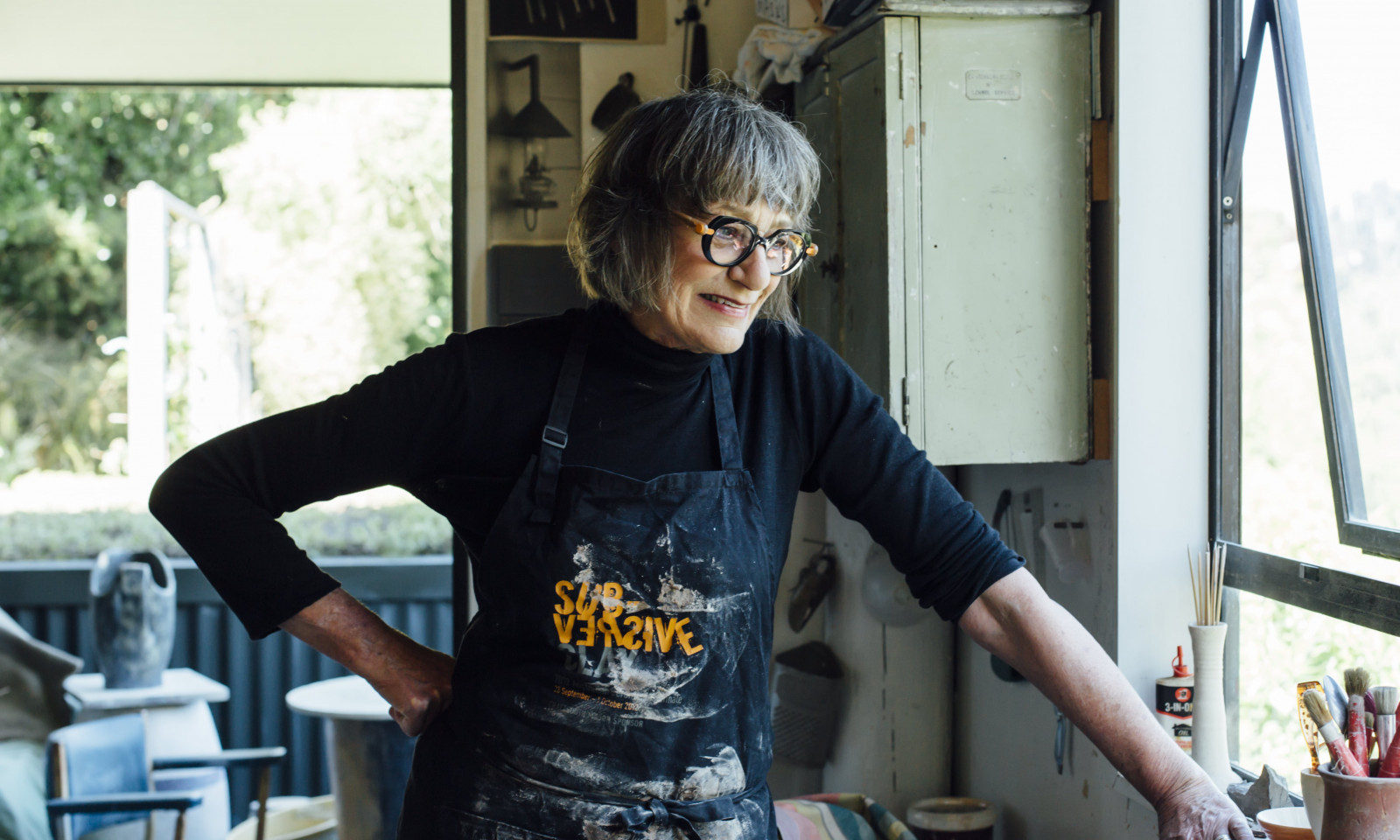 "Ceramics is the perfect medium to convey even the most unpalatable truths," says Lyttelton-based master ceramist and visual artist, Cheryl Lucas, who has been awarded the 2019 Creative New Zealand Craft/Object Fellowship.
Cheryl's new work will grapple with themes of colonialism and societal fractures such as those experienced after the Christchurch earthquakes, embodied within what she describes as the less threatening medium of ceramics. "Sculpted surfaces that are sumptuous, gritty and shiny do make for extremely seductive viewing," she says.
The $100,000 fellowship will support Cheryl to develop two separate bodies of work that examine landscape and human impact, celebrating and exposing her standing place as a descendant of white colonisation in Aotearoa New Zealand with both rural and urban experience.
Related Artist