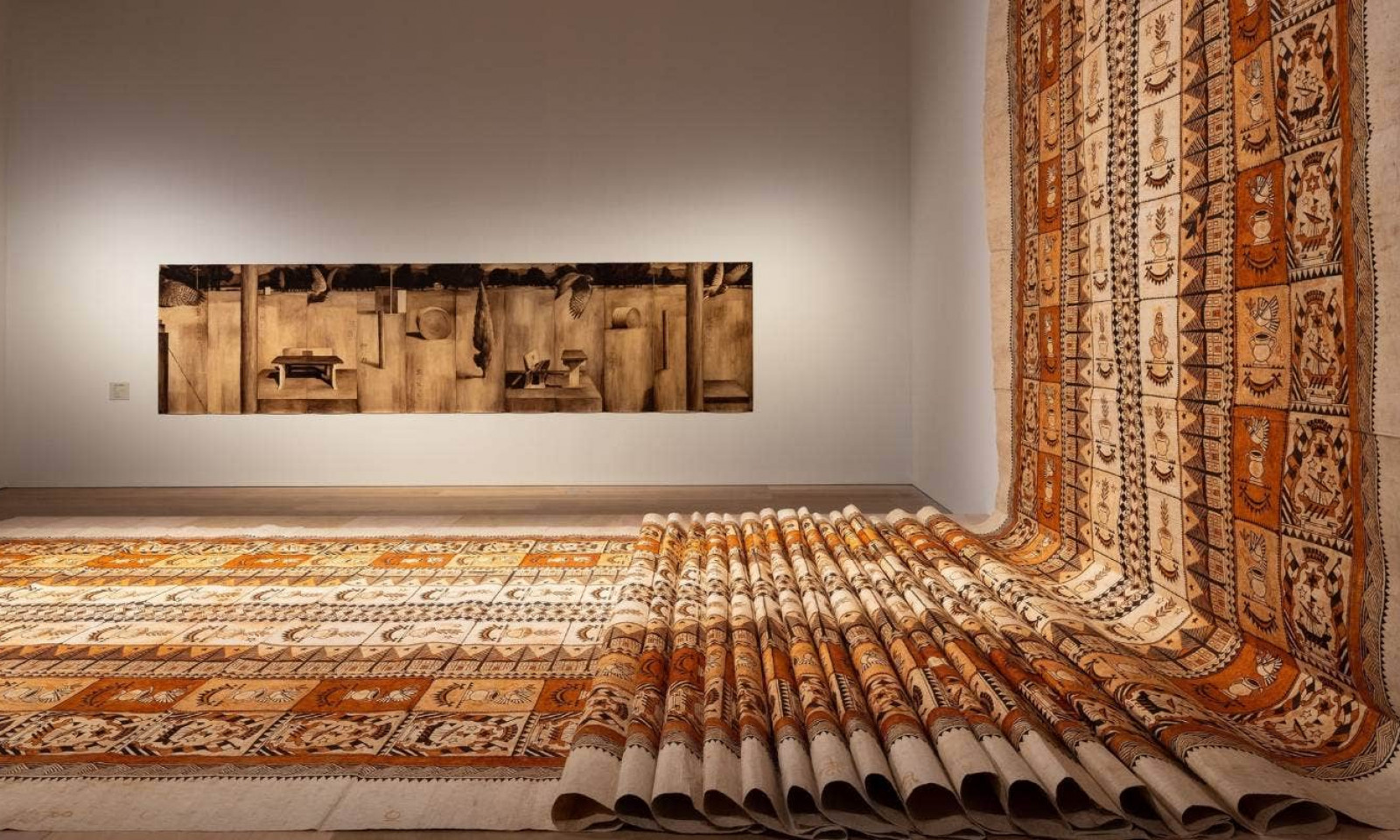 Robin White is one of 16 artists exhibiting in Another Energy: Power to Continue Challenging at The Mori Art Museum in Tokyo, Japan.
The exhibition celebrates women artists who, aged 71-105, emerged in the post-war period and continue to have active and pertinent art practices. Working across painting, video, sculpture and installation the artists are connected by their lifelong determination to create art and innovate in spite of change and adversity. With careers spanning more than 50 years, each one of them is still producing work today.
The exhibition includes two works by Robin, Seen Along the Avenue (2015-16), one of the largest tapa works made by Robin White and Ruha Fifita, and Summer Grass (2001), an oil painting made by Robin White and Iimura Keiko.
Summer Grass meditates on a tragic event in 1943, when 48 Japanese men were killed in a violent clash between guards and prisoners in Featherston's prisoner of war camp. Summer Grass is part of the Aratoi Wairarapa Museum of Art and History permanent collection, and this is the first time the work has been shown in Japan.
Related Artist